About Us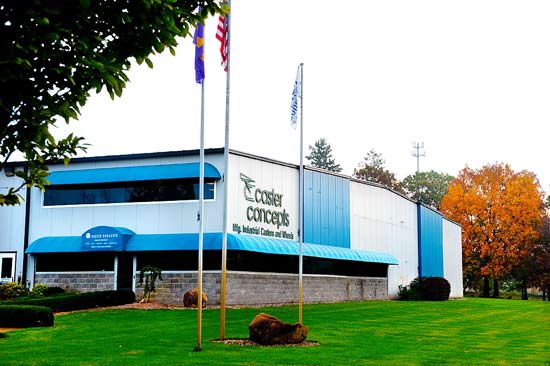 Fabricating Concepts is the home of the "Laser Line" of products for Caster Concepts Inc., and fuels change in the manufacture of heavy duty industrial casters and wheels. At the present time, utilizing the capacity of two 4,000-watt lasers and 100 and 240 ton press brakes, Fabrication Concepts has the skills to serve a variety customer's expectations and desires. Fabricating Concepts combines state-of-the-art equipment with talented and well-trained managers and operators to fabricate parts to your specification.
At Fabricating Concepts, we treat customers the way we expect to be treated ourselves. Our reputation for honest and reliable business is tested and proven in each business transaction. Providing individual service at every stage in the relationship from pre-sale engineering to post-sale support, we go beyond standard to help select the fabrication design that best suits your needs and budget. Our engineering team can fabricate any part for any application. Our goal is to achieve the highest degree of customer satisfaction.
Headquartered in Albion, Michigan, Fabricating Concepts is an efficient, modern facility with state-of-the-art manufacturing and testing equipment and highly skilled employees. We help our customers solve their fabrication problems cost effectively within the shortest possible time.
Click here for a full list of our Manufacturing & Engineering Capabilities
---
Contact Us or call and speak directly with one of our experienced professionals.